So, after a bit of an hiatus due to weather and our first motorcycle vacation of the summer, there had been nothing to report on Date Nights. But on Friday, June 29, Troy and I saw "Waking Ned Devine" on the patio at the City Market.
During the summer, the city of Indianapolis shows movies for free in various parks all over the city. The events are great for families and people on a budget. The movies are free and there is PLENTY of space for little ones to run around and enjoy themselves.
For our little outting, we packed a picnic of cheese, crackers, meats, a bottle of one of our favorite wines and a couple of chocolate chip cookies for dessert. YUM. We also made sure that we brought a blanket and our camp chairs. We like to do these things right, you know! No picnic would be complete without them.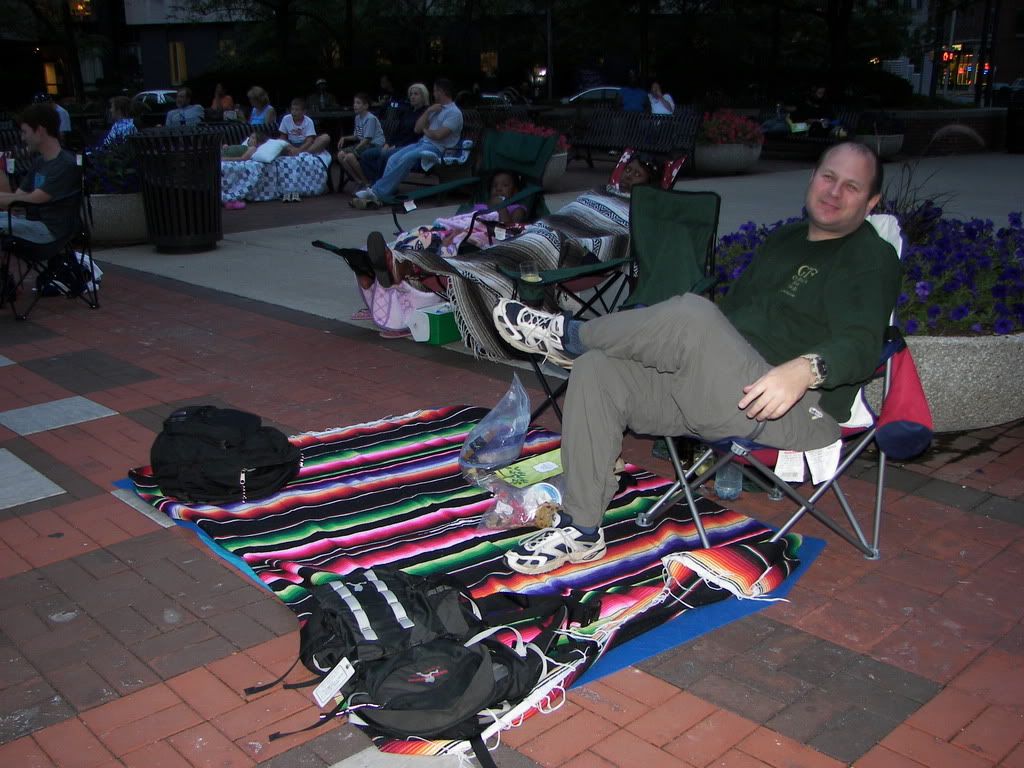 Usually, we would have simply packed our stuff in a couple of backpacks and walked to the park, but it was a bit overcast and there was a slight chance of rain, so we decided to wimp it out and took my car, but we had VERY good parking kharma and found a spot practically right IN the park! Yeah!
The movie was delightfully strange and Scottish. For the first few minutes I struggled to understand their accents, but, as is usually the case with subtitles, I relaxed into the movie after a few minutes.
It was a lovely evening out in the city and I got to cross off an item on my list too! "See an outdoor production of something." Yeah!