I must say that so far, of all the items on my list that I've completed, I think this is my favorite by far. I'm not sure whether it was because it was a holiday weekend or because I got to take my time and be as anal about the execution as I wanted to or what, but it was GREAT fun!
Troy and went down to his family's farm over the Memorial Day weekend. He wanted to do some motorcycle maintenance and I had nothing much planned other than to work on my shawl (see # 64), which is coming along quite nicely.
It also occurred to me that since strawberry season is just starting (the season is basically Memorial Day through Father's Day), it might be a great opportunity to check #90 off of my list. I thought that I might do an online search to see if there were any U-pick fields within a short drive of the farm.
As luck would have it, Troy's sister Tricia, her husband Dennis and I went to town to pick up dinner for the gang on Sunday night and on our
way back I noticed a hand-written sign for "Strawberries - Coming Soon" posted on the road leading back to the farm. When I asked Dennis and Tricia about it, they confirmed that the strawberry field was just down the road.

Well, that made things even easier and it wasn't an opportunity I wanted to pass up!
As Memorial Day Monday was turning from morning to afternoon, Dennis and Tricia and I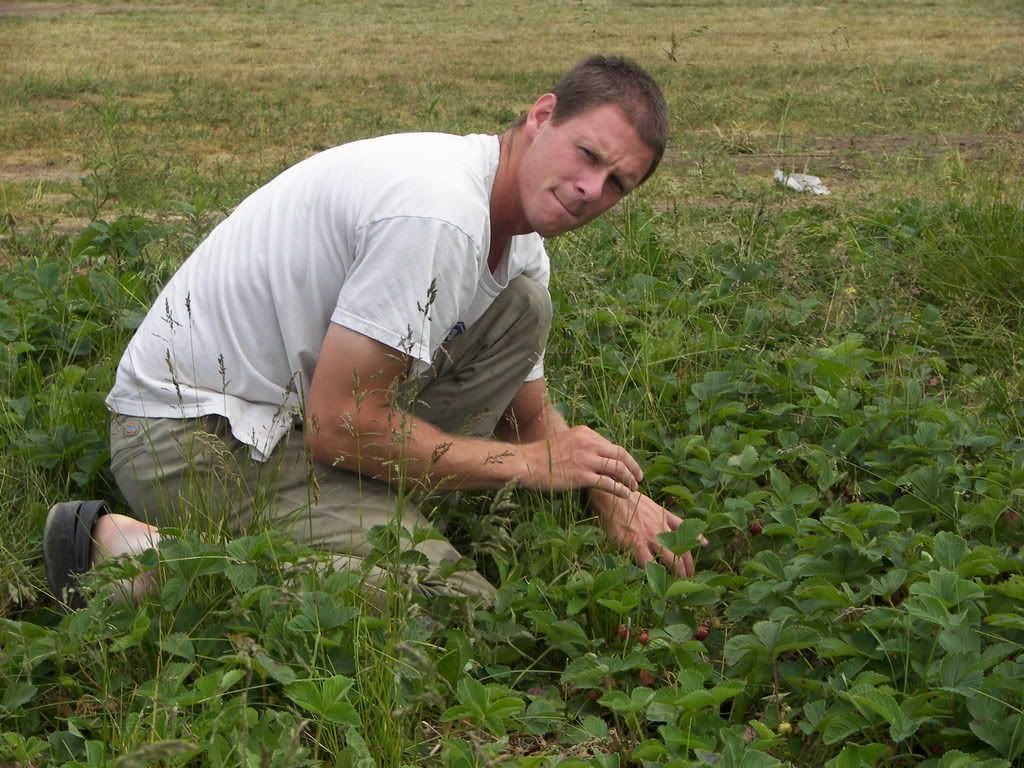 drove the 1/2 mile or so down to the "neighbors'" strawberry field. They informed us the price for U-pick berries was $1.75 a quart, so we each grabbed a couple of quart containers and in no time at all had picked 5 quarts. Many hands make for light
work, after all! While they were a bit on the small side, they were bright red and held the promise of a sweet summer!
We headed back to the house where Tricia and I got busy. While I took the ingredients for the shortcake (she had told me about a great recipe
for shortcake that's on the back of the Bisquick box)over to her little house next door to the big house, she started washing and cutting the tops off of the berries.
The box of bisquick said that in addition to the mix, I would need sugar, milk and butter. These things are pretty standard in most of the kitchens I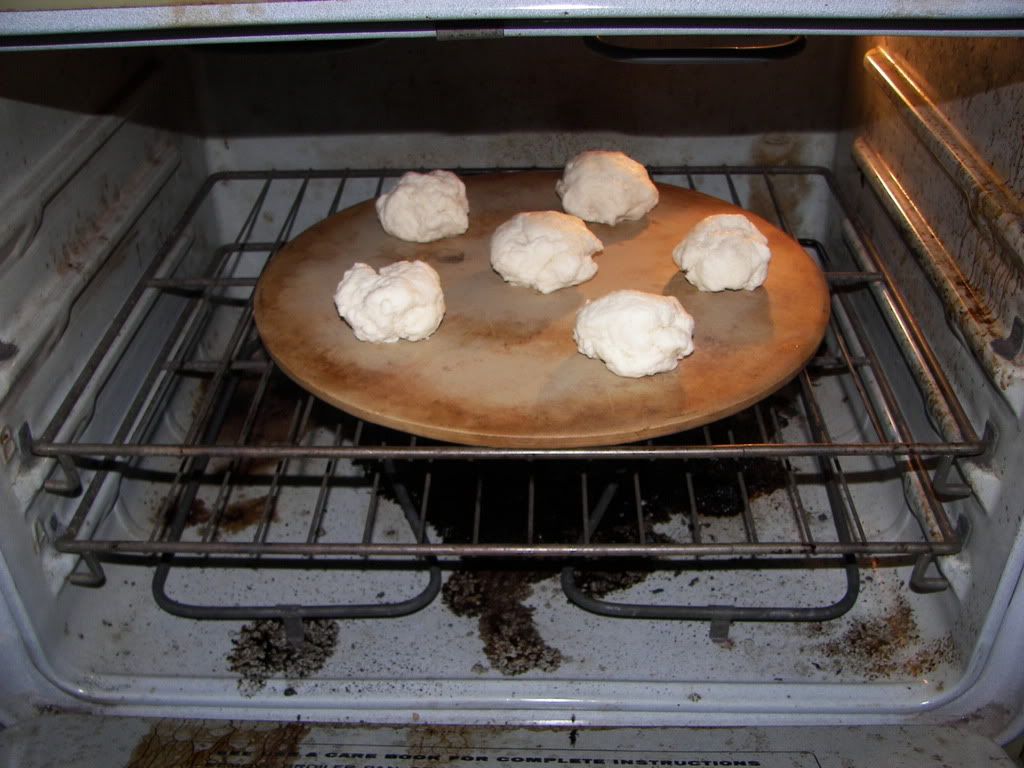 have visited, so I gathered them together and mixed up the batter. In less than 20 minutes total, we had piping hot shortcakes fresh from the oven. It couldn't have been any simpler!
I don't often do a lot of cooking. For the longest time, I didn't see the point in all of that work and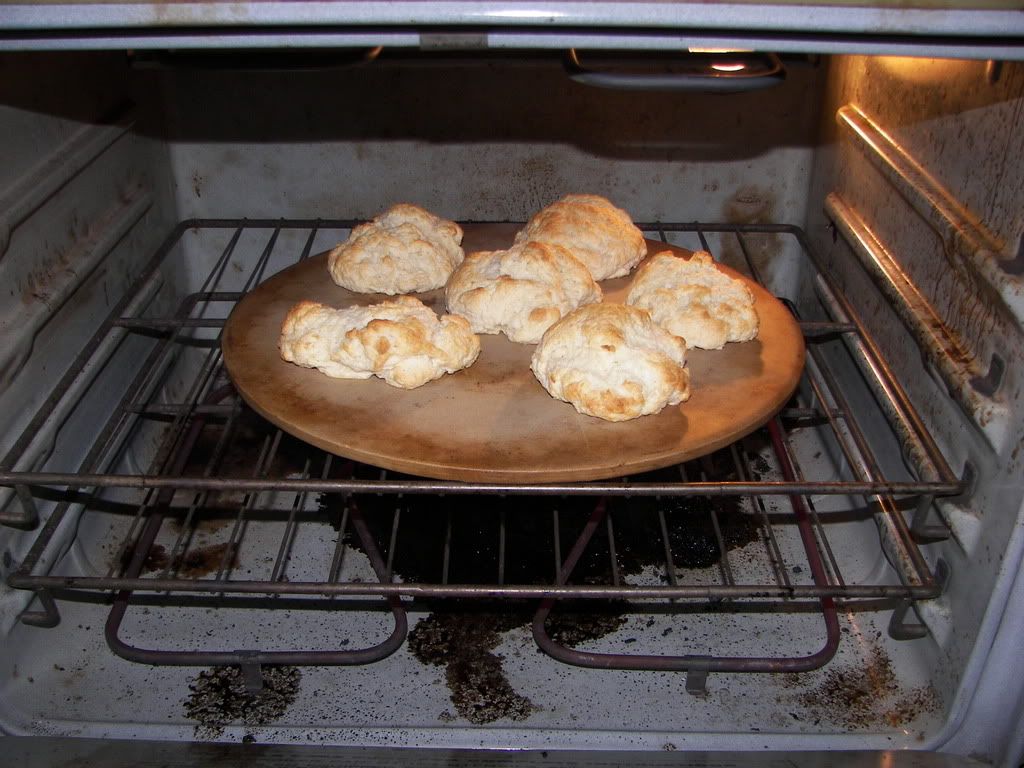 effort since it was just me that I was cooking for. But there's something really great about mixing up a batch of ingredients (even if they do come in a box) and seeing it come out of the oven
ready to enjoy. It's so much more fulfilling than heating up something in the microwave. At least it is for me right now.
With all of the prep work done, it was time to enjoy the fruits of our labor. After enjoying a delicious lunch prepared by Troy's mom, the true mettle of my culinary prowess would be tested. Armed with a can of whipped cream in a can, I built my masterpiece. The verdict? Well, the berries were sweet. The shortcake had just the right amount of flakiness. The whipped cream was sugary to
perfection. Overall, picking strawberries and baking shortcake is definitely a great way to spend a few hours.

Let summer begin!