So, despite his many protests, my brother, Matt, turned 31 on Saturday. 31! Wow. It's a good thing I'm younger than him or that would be depressing! ;-)

In order to celebrate, Troy and I actually drove....in a car....to Fort Wayne for the day. The weather had been looking less than promising and my bike is in the shop getting prepped for our next big ride in a few weeks.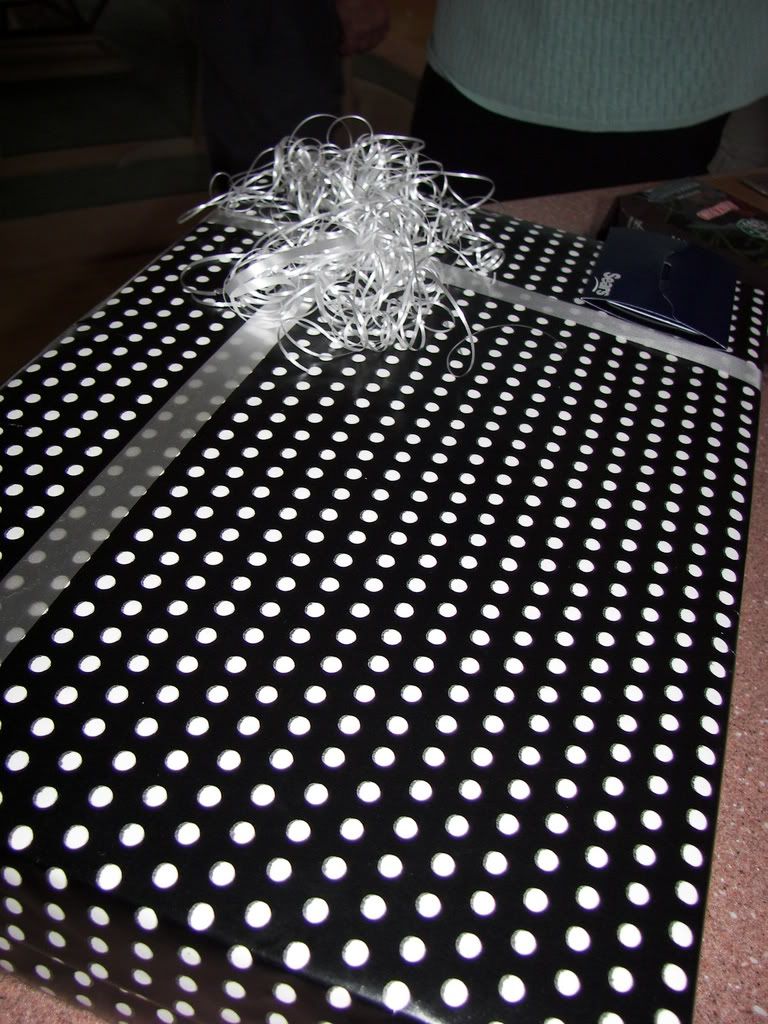 Our first stop was at my parents' house where we enjoyed a lovely picnic lunch (in the comfort of Mom and Dad's kitchen, of course.) Since I had forgotten wrapping paper for Matt's gift, I took the opportunity to dig into Mom's quite substantial stash of gift wrap. I came up with some lovely black and white polka dotted paper that had stripes on the reverse. It was a great find! A simple white ribbon that I made quite complicated made the gift look very special, indeed.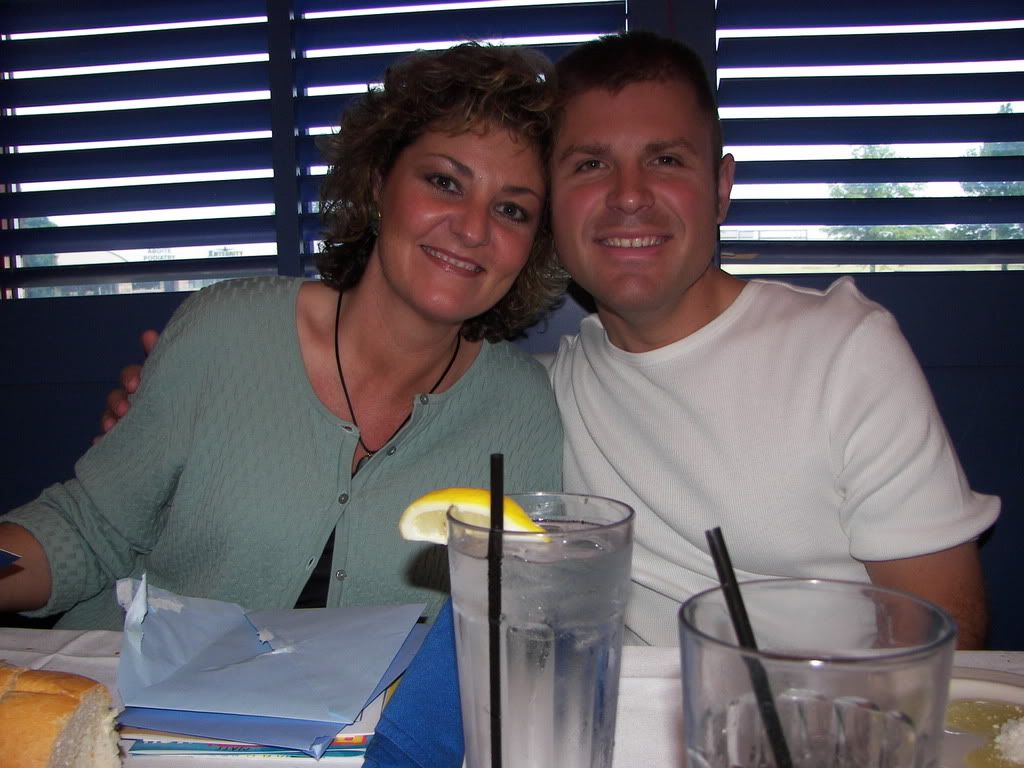 After spending the afternoon with my parents, we met Matt and Tammy and the whole gang at a nice restaurant on Fort Wayne's southeast side. Actually, it's the same place we met for a surprise party for Matt last year. Perhaps we should branch out a bit.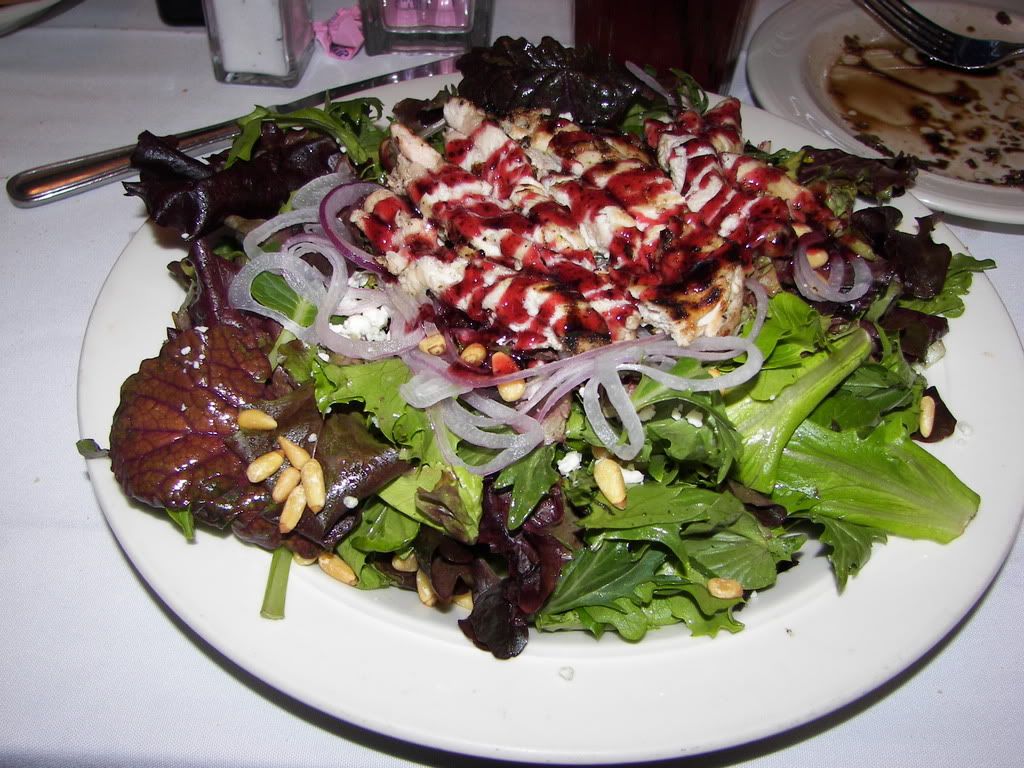 Tammy's mom had reserved the same private room in the back of the restaurant that we had had the year before, so it was just perfect. (With the crowd of 12 - 15 that we had, it would have been difficult to get a regular table.) We enjoyed good conversation and great food (I
opted for the raspberry chicken salad since I wanted to have a piece of birthday cake. YUM!)

Matt was quite blessed to receive so many cards and gifts and to be surrounded by people who care about him.
After dinner, we adjourned to a house not too far from the restaurant where Matt and Tammy had been house-sitting for the owners. We were given a tour of the sizeable home that includes a
swimming pool, hottub and an underground garage that housed the owners many 1920s and 1930s roadsters. He is a big fan of the vintage cars and drives them around town or across country like we would our sedans or SUVs. As a fan of racing, he also had an extensive collection of his Indianapolis 500 ticket stubs from the last few decades.
With the tour concluded, we all headed upstairs to
enjoy the cake that Mom had made for Matt. She is a great cook and has made theme cakes for the last 10 years or so. She's really great and coming up with an idea and executing it quite well. This year's cake theme was a toolbox. Matt has been setting up quite a workshop full of tools (some of my gifts to him), so it seemed an appropriate cake. She even topped it with chocolates in the shapes of various tools. Very cute.